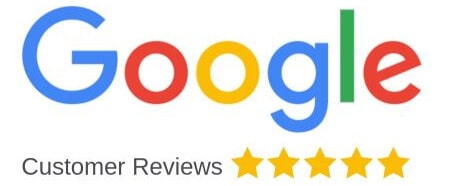 Very happy with the patience and quality of education provided at Sueno Driving School 😊. My daughter was so scared to learn to drive but they made it a very pleasant experience for her.

Griselda


September 1, 2018

My review is a bit delayed but I had a great experience here! Both Jose and Sonia are wonderful people and they worked well with my schedule. Sonia even bought me Dutch Bros on my first day. I'm a 20 year old college student who had no previous driving experience and within 3 weeks I was able to obtain my driver's license. Jose does a good job at making sure you know more than just the basics of driving safely on the road. He demonstrated the mechanics of the vehicle and I almost learned how to change a tire one day (my ride picked me up early). I took this driver's course during the summer and I now drive around the big city of Seattle without any problems thanks to Sueño. I'll highly recommend Sueño to my younger siblings and anyone else who's planning on enrolling into a great driving school.

Aryamda Esparza


February 23, 2019
Customer Service
We love our customers! It's no wonder we come highly recommended in Washington State!
PROFESSIONALISM
We have the right tools. We take pride in exceeding your expectations.

EXPERTISE
Our extensive knowledge and experience translates into superior work.

GREAT EXPERIENCE
We continue to set the pace for our enjoyable and comfortable atmosphere.

We provide you with the best and most personalized curriculum, with the most professional instructors, at a comfortable and enjoyable environment and facilities. All at the lowest possible prices!
Driver's ed isn't just for teenagers. Sueño Driving School offers adult driving lessons at our driving school in Kennewick, WA. Whether you're getting behind the wheel for the first time or refreshing your driving skills, we'll equip you with all of the training you need to become a safe, confident and responsible driver.
We provide the road test service at our location to students (both teenagers and adults). One benefit is that the our instructor/examiner work with their student prior to the actual road test, going over what to expect and answering questions in a relaxed environment.
We train people with all levels of experience. Our teen driving training courses teach teens how to drive safely while making sure they're knowledgeable about all state driving laws. We also offer adult driving lessons-these courses are perfect for drivers who need to refresh their skills or people who are learning to drive for the first time.
Contact us today to learn more about our adult driver training courses in Kennewick, WA. Hablamos Español 
320 W Entiat Ave Unit E, Kennewick, WA 99336
Hours:
Monday: Appointment Only
Tues-Fri: 9AM–5PM
Saturday: 9AM–2:30PM
Sunday: Appointment Only